Now more than ever, homeowners are investing in their homes to increase value and enhance their quality of life. Creating an inviting, warm environment in your home doesn't need to break the bank — you can achieve a lot through functional design and thoughtful touches. Here are some ideas to help you transform your Lake Highlands home from lackluster to luxurious.
The devil's in the details
Attention to detail is one of the cornerstones of a beautifully designed luxury home, but here's a secret: creative elegance doesn't have to be expensive. Here are some minor updates that can significantly impact your ROI and enhance your lifestyle:

Add sparkle to your sinks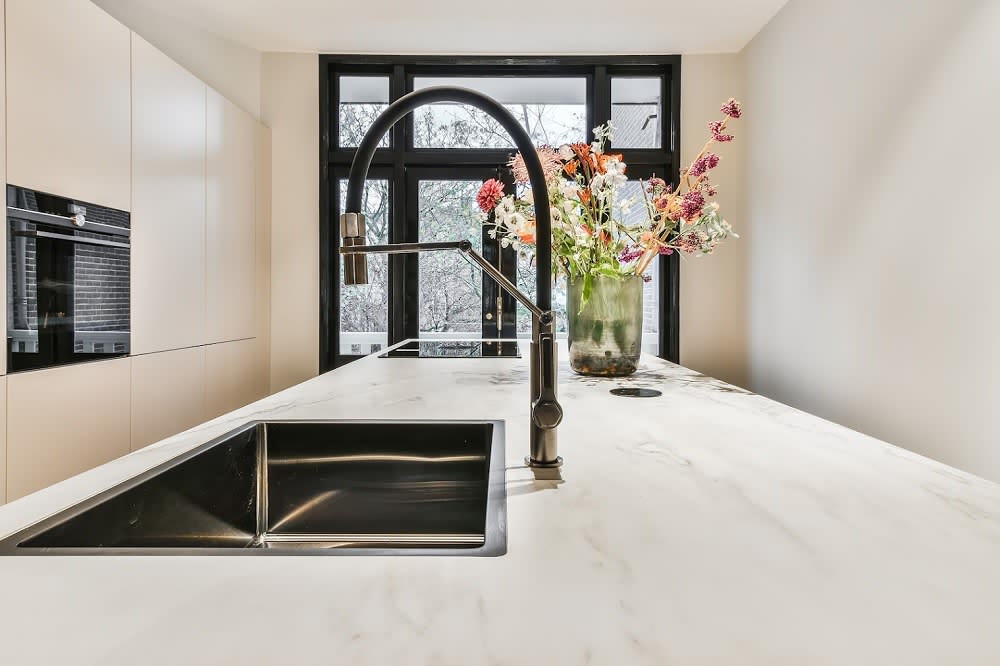 One of the most accessible and affordable ways to give the kitchen or bathroom in Lake Highlands homes a real "wow" factor is replacing the faucet fixtures. It's one of the first things people notice, and worn or dated fixtures can make the whole room look shabby. Upgrading an old faucet with a beautifully designed contemporary model can immediately add sparkle and elegance. When choosing new replacement fixtures, keep in mind the specs of your current sinks, and be sure to select a design that complements and elevates the room's existing design.

The right light
Replacing a light fixture is another quick, easy, and relatively inexpensive way to literally make your home shine.
Trends in lighting
change often, so you don't want to have out-of-date designs illuminating your home. Expected designs for 2022 include large-scale statement lighting, unique, natural materials, and contemporary linear features.
You might also consider adding recessed lighting to give a room a subtle makeover. If you're on a budget and need to brighten your space, consider adding a beautiful floor or table lamp. Like music and scent, lighting evokes a feeling: take a critical look at what kind of mood your lighting provides and make a plan to update it if needed.

Crowning glory
Considered the earmark of a true luxury home, crown molding gives rooms a polished finish. It is also relatively inexpensive to add crown molding, ceiling medallions, and other details to an existing space. If you already have crown molding and stylish woodwork, take a closer look — does it need a fresh coat of paint? Painting dark or dingy woodwork bright white can bring it into focus and give your entire room a new, modern feel.
Big impact upgrades
If you want to invest more money to add luxury and elegance to your home, here are some large-scale updates that can improve your home's value and enjoyment of your Lake Highland home.

Add an accent wall
Adding an accent wall is very popular because it can give a room that much-desired "wow" factor without much time or money. But there are some
things to keep in mind
to make sure your accent wall is seamlessly integrated into your home's overall look and feel.
Today's accent walls incorporate a variety of bold patterns, textures, colors, and materials and can amp up the luxury factor of your room when used strategically.

Flooring updates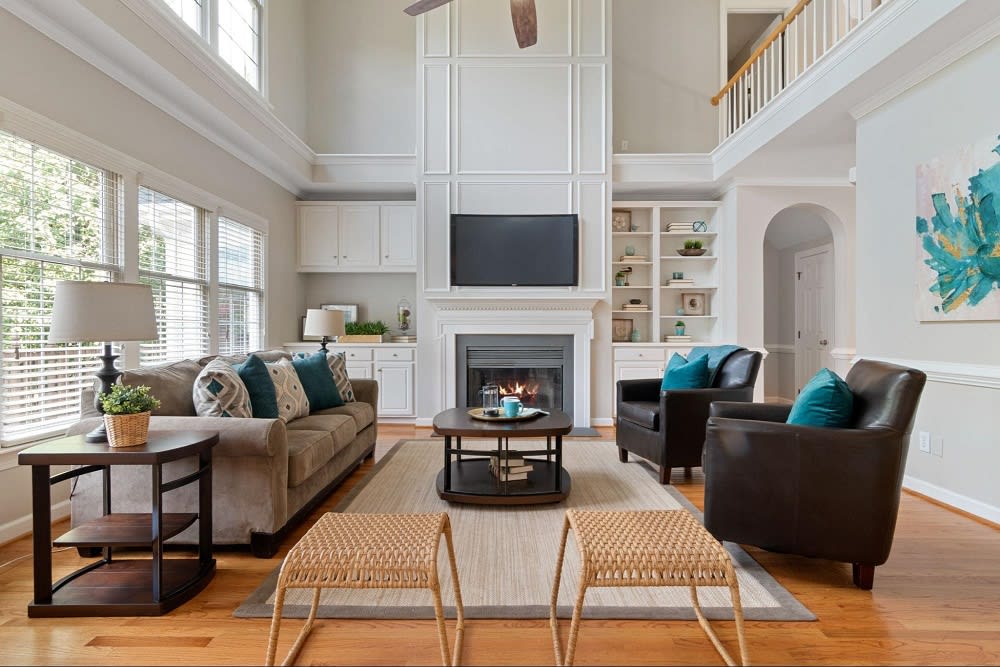 Flooring is one of the most overlooked design elements in Lake Highlands homes, but an elegant floor underfoot can set the tone for your entire home. Sometimes it can be as simple as replacing worn or outdated carpet with a plush tufted weave. And there's nothing more luxurious than a gleaming wood floor, so if you're lucky to have wood floors already, maybe it's time to have them refinished. Or consider some of the
unique flooring options
and materials that have come onto the market in recent years. Bold patterns, organic shapes, and natural materials can help transform your entire home.

Entryway elegance
The entryway welcomes guests and sets the tone for your entire home. Having a beautiful entryway door is one of the
best investments you can make
in terms of return on investment. Select a door that integrates well with the design of your home, with details like high-quality materials and beautiful design elements. This extends to the exterior of your home, where elegant, custom-look garage doors remain one of the hottest trends in home remodeling in recent years.

Curb appeal
Nothing beats curb appeal when it comes to first impressions, and no matter how beautiful your home is on the inside, you don't want to neglect the exterior of your luxury home. Is your siding or exterior brick or stone in good shape? Do you need to replace your windows with sharp new energy-efficient ones? What about the landscaping? Do you need to return or trim overgrown plants and trees?


A less-expensive improvement like elegant planters with colorful flowers can add impact without additional cost. What's your exterior lighting like? This is another relatively easy way to update the exterior of your home while improving safety as well.
Quick and easy luxury
If you're looking for quick and easy ways to add some luxe to your home, here are a few simple ideas that can immediately change your Lake Highlands home's look and feel.

Green's the thing
Hanging plants, trailing plants, tall plants, tiny plants—pretty much any kind of plant is in vogue right now for Lake Highlands real estate. Create additional color or texture by thoughtfully selecting pots or planters that complement the room's design. Adding plants not only creates a pop of color to a room, many plants, like peace lilies, actually make your space healthier by removing toxins from the environment!

Glitz and glam
When you want to add quick glamor to a room, think Old Hollywood and look for sparkly mercury glass vases, marble vases, burnished brass trays, or dramatic mirrors and pair them with plush pillows, faux fur throws, and velvet upholstery or drapes. Choose neutral tones or soft, shimmery pastels to amp up the femme fatale vibe. This is especially appealing in a master suite or powder room.

Outdoor entertaining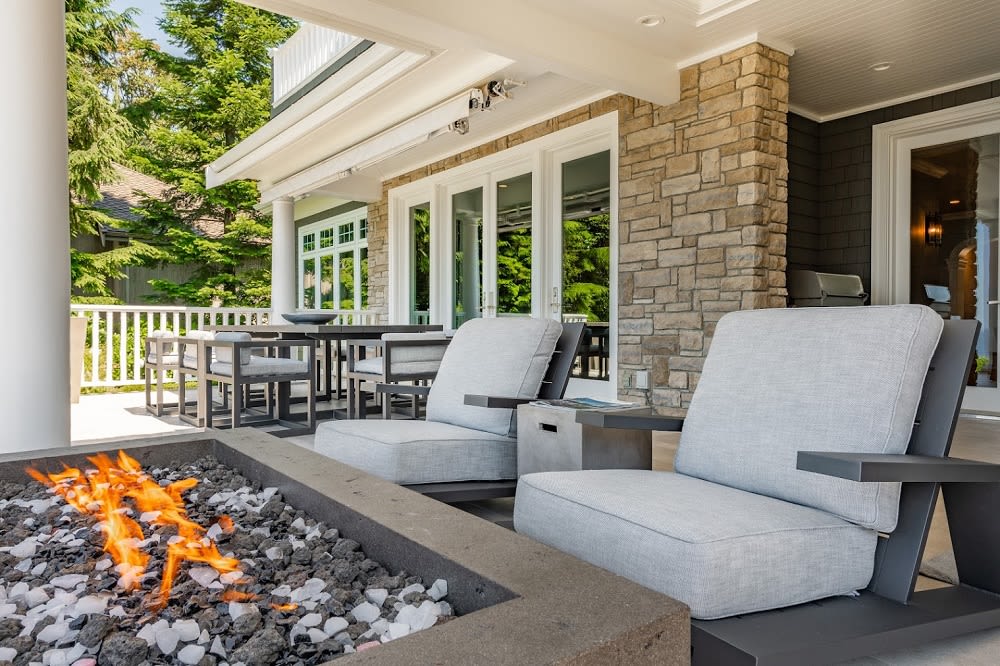 In recent years, the focus has shifted to outdoor entertaining, with entire outdoor rooms outfitted with comfortable furniture, TVs, fire pits, lounges, and bars. Take a look at your outdoor spaces —decks, porches, and patios—and determine if they're ready for guests. Indoor/outdoor furniture, plants, and side tables can help make your outdoor space as inviting as your indoor spaces without breaking the bank.
Ready to upgrade your home?
If you'd like to learn more about how to upgrade your home, reach out to Dallas real estate experts
Paige Whiteside and Brianne Eager
. They will help you find the Lake Highlands home of your dreams.